Reputation Station been featured on prominent news websites in Australia
Sydney Morning Herald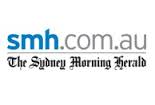 Reputation Management Specialist at Melbourne firm Reputation Station, Kelly Fleetwood, said more people were seeking professional help with their online reputation.

"One or two years ago few people knew they could seek out help for their online profile, but now we are seeing a lot more businesses and individuals investing in this area," she said.

Ms Fleetwood said teens were less likely to seek professional help than those in their twenties and beyond, who have had greater online exposure.
News.com.au

With employers and recruiters increasingly turning to online research to find candidates, making sure your online reputation gives the right impression is becoming essential.

You have to concentrate on what you do," says Davies'. "You can't remove other pages, so you have to outrank them. The only real power you have is to take the power – and ranking – away from the other page with positive content about you."

Read more: http://www.news.com.au/technology/biztech/how-to-clean-up-after-your-evil-google-twin/story-fn5lic6c-1226520349456#ixzz2dydVNym5
Get a free quote now!