Negative search results do an incredible amount of damage to your reputation. Both businesses and individuals suffer from negative search results in search engines such as Google Yahoo and Bing. This is when online reputation management can help.
Can I remove a negative search result about my business?
This is a common request from business owners and individuals who have found negative things about them online. In some circumstances we can completely remove a negative search result, and it will never show again.
If this is not possible we seek to de-index or remove it from the search results so they do not display any more.
Online Reputation Management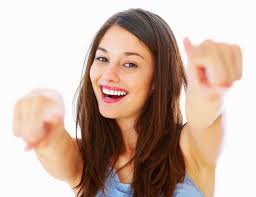 If we can not completely remove a negative search result then Search Engine Suppression is the most effective and popular way to repair the damage. This ensures that we replace and bury any negative search results down where it is no longer able to be seen. By suppressing them and  replacing them with positive search engine results that you control, this obviously has a massive benefit for your image and reputation.
By not only hiding and suppressing the negative, but promoting the positive aspects of your business we ensure that when people search for your business they find positive assets that encourages them to do business with you.
This kind of reputation management allows you to engage and create new business streams, get more traffic, more customers, and essentially grow your business and develop a stronger brand that has a bigger reach and a more positive reputation.
Due to the damage that a negative search result can cause is has to be dealt with strategically
Business Reputation Management has become one of the biggest focuses of businesses in the past 5 to 10 years due to the nature of social media, online review websites, customer complaint forums, news articles, and the continual growth of the Internet in general.
Repairing Your Business Reputation
Customers read online reviews and do research about a business before they do business with them. It is important that when a customer searches for your business online that they find positive information that reassures them that you are trustworthy business, with happy clients, and a strong brand image. If you do not have a strong online presence then you are at an immediate disadvantage. Many business owners do not have the time or inclination to develop a strong social media presence. And if you do not own and dominate search results for your business or brand… then you are vulnerable to negative reviews, customer complaints, negative news stories… even attacks from competitors or angry ex-employees online.
Negative search results do an incredible amount of damage to your business reputation
The online domain has changed so much in the past 10 years that many business owners with hundreds or thousands of happy customers are still finding negative reviews are damaging the business.
Don't Let Negative Reviews Damage Your Reputation
Because many happy customers do not feel the need to go and write a positive review, when bad reviews and negative search results happen, they cause an extremely large amount of damage. Every time a potential customer reads a something negative about you or your business they instantly believe the comments and do not trust you.
Reputation management allows you to hide and remove all negative results for your business and replace them with positive assets that we develop. This strengthens your brand reputation. Do not let other people destroy your business image with negative search results! Contact us today for a FREE QUOTE. You can call us for a chat and we can help you move forward stronger!