Getting a negative business review really hurts your business. With so many people reading a reviews before they decide who they buy a product or service of, they are very influential in purchasing behaviour. What is very clear though, is that if you have customer complaints, bad reviews, 1 star ratings and people are saying negative things about you on Yelp, or Google… or hundreds of powerful review websites, you lose out.
Can we remove a negative review completely?
Yes and no.
In some circumstances we can actually remove bad business reviews completely. We enjoy a good success rate in Google, but each review website is different and sometimes it's just not possible. If you are unsure please call us for a chat and we can answer the question in more detail.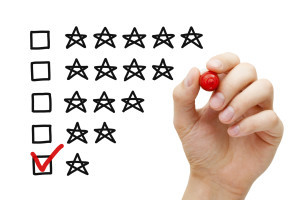 You have to remember that these websites make money from having stuff about you up there. They won't remove a bad review just because you don't like it. 
There are very complex filters that review websites use to see if a review is fake or real in their eyes. They generally will not remove anything just because it damages your reputation. They don't care.
Having a negative review about your business online is so damaging
Every time a potential customer reads a bad review about you, they think badly of you. This pushes them in to the arms of your competitors. What is clear, is that that businesses with positive reviews, glowing testimonials and a strong social media presence do very well. It's all about having a positive and strong reputation online. If people can see that your customers rate you, they will trust you.
Building trust is the key to having a good reputation!
Business Reputation Management allows you to recover from negative search results. We build you a positive reputation and develop a network of assets that dominate search results, building your reputation, suppressing negative press, and repairing your image. Don't let a complaint or bad reviews take your business down. You have worked too hard to let them win.
Recover from negative reviews
Business reviews are everywhere. It's so easy for someone to publish a negative review and hurt your business. They show up in search results and hundreds of people see them.
In this case you have to hide and suppress the negative reviews. Reputation Station are experts in repairing your Internet image.
GET A FREE QUOTE ON REMOVING BAD REVIEWS!